Top o' the Mornin' to ya! Which is how the Irish say, "Buenos dias!" I hope you are ready to pull out your green shamrocks and red beards as St Patricks Day is right around the corner! Beware, or you'll get pinched!
Mark the date! March 17 is the day we celebrate St. Patrick's Day, which is the patron saint of Ireland. Saint Patrick died on March 17 460 AD, hence the day we celebrate, however Saint Patrick's Day parades and party celebrations didn't begin until many Irish people emigrated to the USA in the 19th century and it became a national holiday. 
Who is Saint Patrick?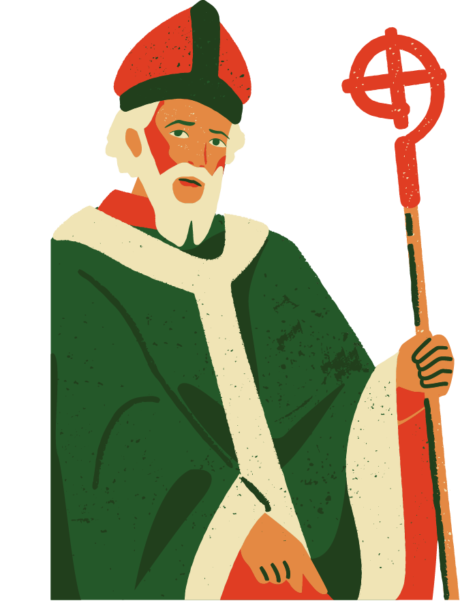 Great Britain but when he was 16, he was captured by Irish pirates and brought to Ireland to work as a slave. Could you imagine this at 16? In this day and age he'd only be a student in ESO.
Somehow, he was able to escape and returned to Great Britain and became a priest. During his studies to join the church, he felt as if God was calling him to return to Ireland to do good works there.
Eventually he returned to Ireland, but this time on much better terms and made it his mission to help people learn to read and write.
One of his symbols he used in his teachings was a clover which he said the 3 leaves symbolized the 'Holy Trinity' of 'the father, the son and the Holy Spirit'. I don't know about you but that reminds me of my many years going to church on Sunday with my parents huh? This is how shamrocks became associated with Saint Patrick's Day and also the color green! 
And the Leprechauns?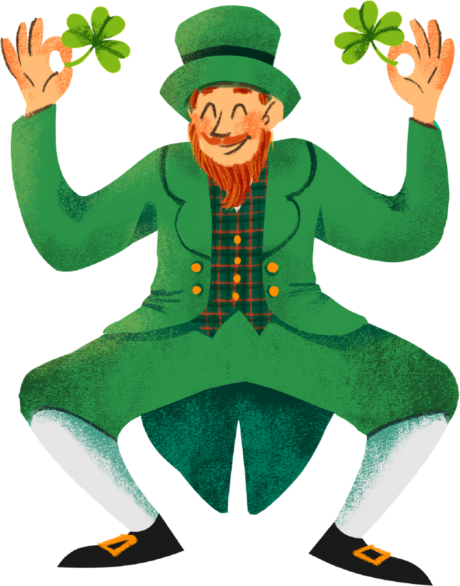 Check your pockets because leading up to St. Patrick's Day, leprechauns are known to sneak around and steal your coins to keep in their pot of gold! Leprechauns are tiny mischievous Irish creatures, like a trickster fairy, that are super fast and even more clever.
Since they are quite greedy, never trust a leprechaun! They are known to fool others in order to get what they want, gold coins of course! Legend says that if you are lucky enough to catch one, he will give you his pot of gold which is kept at the end of a rainbow.
So the next time you see that rainbow band in the sky after a rainfall, race to the end to see if you can get to the pot of gold first.
St. Paddy's Day Parties
In the United States, there are several parades in New York, Boston and Chicago and they all include Irish music from bagpipes and of course Irish dancing!
But the biggest party of them all is in Dublin, the capital of Ireland! Their celebration includes everyone wearing green of course, perhaps even some orange beards and hats as well, parades with countless performers and dancers, floats, banners, and more! To celebrate at home, you can eat green food or some typical Irish foods such as corned beef, cabbage, blood sausage and irish soda bread.
Check out a clip of the past parades below!
St. Patrick´s Day at Alkor
With their native speakers, primary students have been learning about St Patrick and leprechauns all this past week. Some have made leprechaun hats, paper chain rainbows, 4 leaf shamrocks, and maybe even danced an irish jig. In secondary school, students have studied the history of St Patrick, and have planted flowers for the flower boxes in the garden. And of course Friday is the day to wear GREEN or else you'll be pinched by a leprechaun. Teehee, keep your eye out for them!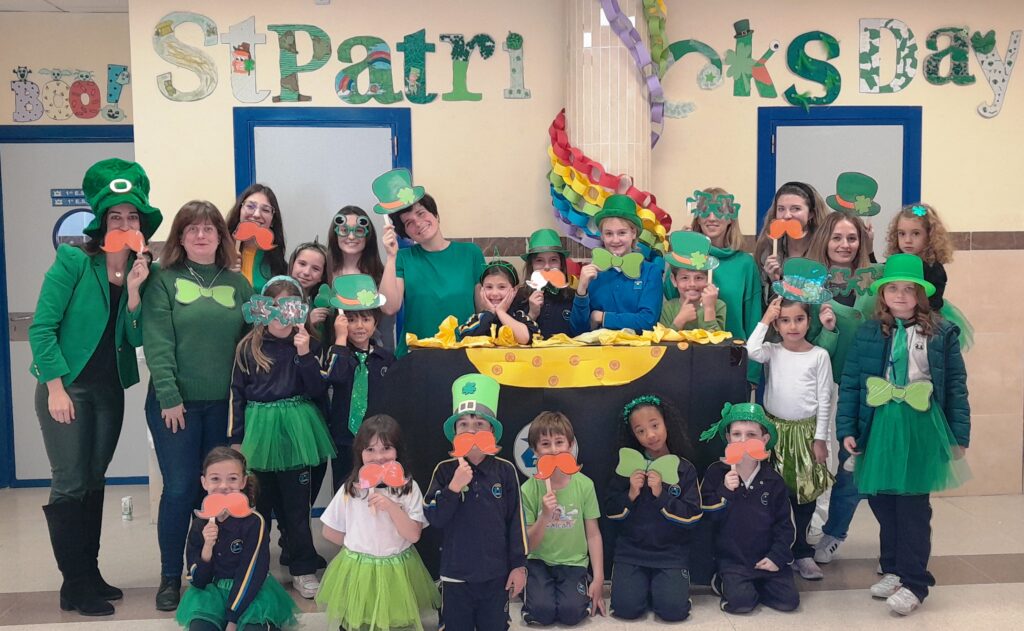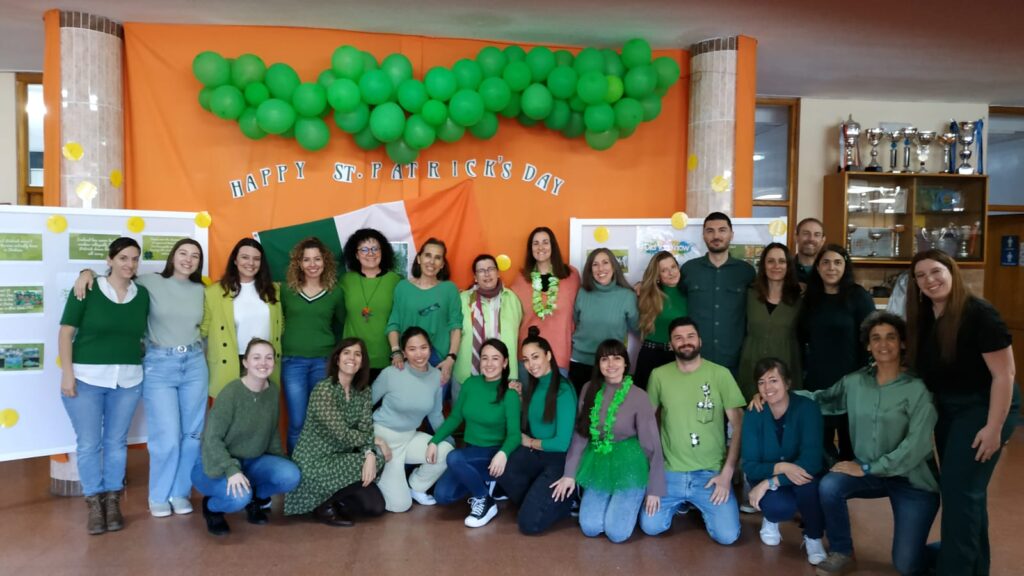 Did you Know? St. Patrick´s Day
St. Patrick wasn't Irish–he was a

ctually born in Britain. 
Ireland has never had snakes–allegedly St. Patrick drove them all away.
The three leaves of the Shamrock supposedly represent the holy trinity. The father, the son and the holy spirit.
People wore the Shamrock to represent their Irish Christian pride, eventually turning into wearing green clothing.
The parades actually started in the United States.
The first St.Patrick Day parade in the United States was in New York 1762.
For St. Patrick's Day, the city of Chicago dyes or colors its entire river green.
In the United States, it is common to eat green food for St. Patrick's Day. You can use green milk for your cereal, or eat green pasta for dinner!
It is believed that wearing green on St. Patrick's Day makes you invisible to leprechauns!
Pop culture! Ireland has produced more than its share of musicians, including U2 that made hits like "Sunday, Bloody Sunday" and With or Without You" ♫
An Irish brand called Lucky Charms is a popular breakfast cereal with multi-colored marshmallows and clover-shaped oat pieces associated with good luck!